Curb Sugar Cravings With This Powerful Nutrient


By Cassandra Forsythe-Pribanic, PhD, RD

It's unfortunate, but for some reason, our society associates almost all festive occasions with candy and chocolate. From Valentines to Easter to Birthdays to Halloween, at every single one of these events, you're faced with the one thing that's keeping you out of your skinny jeans:


Sugar


Yes, that's right. One of the most insulting and damaging food items to our waistlines (and health) is sugar.


But it's everywhere. Especially so whenever anyone is celebrating anything at all.


You love someone? Say it with chocolate!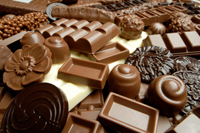 You believe in the Easter Bunny? He brings baskets of sugar and trans fat to every girl and boy. Oh joy!


Not really.


Sugary treats, like all the candy you'll stuff your trick or treat bag with are the enemies of your body. Not only do they make you eat more sugar, but they cause your body to store it all as fat (unless you exercise a lot and only eat a little… but who does that?)


Candy and chocolate are nice to have, but often lead to overeating and guilt. Unless you know you can have one or two pieces and stop there, it's best to just stay away.


But, how do you stay away? What can you do to prevent yourself from picking all your favorite treats out of your child's goody bag?


Eat protein.


And, even better, drink a whey protein smoothie.


That's right – whey protein has been shown in countless scientific investigations to promote satiety and prevent overeating better than most any other food.


Researchers from the Netherlands have even shown that it is a specific protein in whey that has the satiety-promoting effects. This protein is known as alpha-lactalbumin and is essential to your fat-loss goals.


But, to get alpha-lactalbumin, you just need to drink a complete whey protein smoothie and you're all set.

Also, whey protein boosts diet-induced thermogenesis, which means it'll help you burn more calories just by eating it.


And, here at Prograde, we've shown you countless number of ways to make yummy, delicious, satisfying whey protein smoothies and recipes that will fill you up and prevent you from eating enough candy to make your teeth fall out.

In fact, check out these recipes here:


Click Here=>> Healthy Recipes



References:
Br J Nutr. 2010 Mar;103(5):775-80. Epub 2009 Oct 29.
Effects of a breakfast yoghurt, with additional total whey protein or caseinomacropeptide-depleted alpha-lactalbumin-enriched whey protein, on diet-induced thermogenesis and appetite suppression.
Hursel R, van der Zee L, Westerterp-Plantenga MS.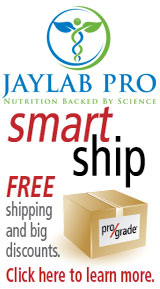 We are a GMP Rated facility, so what we say is in the bottle is really IN the bottle. Sure, it's extremely difficult to get certified, but we feel the extra effort is worth it. Don't you agree?